The Team
The hot topic of conversations I've had with athletes recently surrounds the enjoyment associated with squad training, with the general consensus being with mates make those tougher workouts somewhat more bearable.
There is no denying a certain level of self discipline is needed to survive a gruelling interval-based swim, bike or run effort. Those tough sets are equally as hard within a squad environment however achievements can be greater due to the motivation of competing against others.
It is our job, as Coaches, to create a welcoming environment for all athletes whilst simultaneously challenging every individual on a personal level. Squad environment, and how we can consistently nail that balance, is a regular point of discussion at our Coaches meetings.
The role of a Coach is demanding, as it requires not only technical knowledge but also an innate understanding of athletes. Coaching involves satisfying the needs of a squad versus the desires of the individual, creating a positive and encouraging training ground, communicating with a range of personalities, and planning as well as implementing successful programs.
I love coaching and all that comes with it, as does my Tri Alliance Coaching team. This passion is what drives us to juggle squad commitments with busy careers as well as our own training regimes, however we also rely heavily on each other for support and guidance.
Each Coach on the Tri Alliance team now numbering 15, has their strengths and weaknesses, as well as unique personalities, so it's not unlike a training squad in that individual desires must be considered but not at the expense of group harmony.
As Tri Alliance Queensland expands, with the addition of squads on the Gold and Sunshine Coasts, we welcome new Coaches to the team.  This is a perfect opportunity to introduce our new coaches on the Sunshine Coast and the Gold Coast.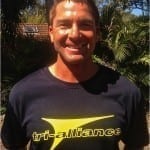 Firstly on the Sunshine Coast we have Dmitri Simons. Father of 5 girls, qualified chef, top age grouper including 4th place in his age group at the 2012 World Champs in Auckland and self confessed of lover of everything triathlon.
Dmitri will be the head coach on the Sunshine Coast and will work closely with our partners up there to grow the squad through out the region.
Joining Dmitri will be Glen Mahoney who will head up the swim coaching.  Glen is a former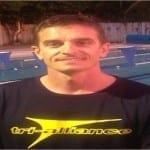 elite level swimmer from Britain and now lives the good life at at Buderim.
He has competed in all distances from Sprint to IM and has a lot of experience as a swim coach. Already the feedback from his sessions has been outstanding and like Dmitri, Glen is very passionate about coaching and working with people to improve.
On the Gold Coast we welcome Adam Gordon and Shane Barrie.  Adam is a full time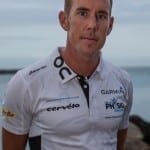 personal trainer but also races professionally on the Australian long course circuit. His best result to date was 3rd elite male at Yepoon 70.3IM in 2013. Next up is IM Melbourne and a goal to improve on his current World ranking of 37th and qualify to compete at Kona as a professional.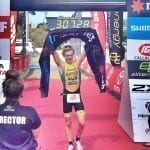 Our other new coach on the Gold Coast is Shane Barrie who comes from an ITU background.  He is generally regarded as one of Australia's and the Worlds best triathlon swimmers leading out of the water at the Noosa and Nepean triathlons last year.
Shane has competed all around the World on the ITU circuit and this year he is looking to make the transition into some longer course events starting with Challenge Gold Coast.  First up though is the Mooloolaba ITU World Cup in 2 weeks.
We are very fortunate to have people and coaches the calibre of Dmitri, Glen, Adam and Shane.  All four have previous experience as coaches including age group programming, juniors and surf club.  We are very excited to have them on board and look forward to working with them in the future.
Starting with our new coaches on the Sunshine Coast we have Dmitri Simons and Glen Mahoney.