QTS RABY BAY
This weekend is the last race of the Qld Tri Series at Raby Bay.  We have a Try the Tri course finishing their 6 week program and will be putting on a BBQ to celebrate. Like we did for the December QTS race we'll be doing a Tri Alliance mates wave.
The mates wave was great fun last time and a perfect way to welcome another group of new people into the squad.
Entries to the race are almost sold out.  Remember Tri Alliance members get a discount on race entry when using the code provided. Online entries close today at 6:00pm.
Our final beginner course for this season starts on March 4th and will finish with the Luke Harrop race on April 13th. Go to http://qld.tri-alliance.com.au/summer-try-the-tri-program/ if you know anyone that is interested in getting into the sport.
BOOKINGS
Due to the popularity of the swim sessions on Monday nights we are now taking bookings to limit the numbers in the pool. You can book your spot in the session through the booking app on our Facebook page or the Events page of the website.
If you need to cancel your booking their is a link provided in the confirmation email.
CAIRNS RACE PACKAGES
This year as part of our Cairns IM and 70.3 experience we are offering accommodation packages for our members.  Last year we had over 50 athletes race at Cairns and it was a highlight for everyone that attended.
We had our squad tent up there on the Esplanade for family and friends to cheer the athletes on and will be doing the same again this year.
Accommodation Details:
5 nights from Thursday  5th June in 3 bedroom apartments in the Cairns CBD
Large private balconies with city or tropical garden views
Large spacious apartments
Air conditioning throughout
Ceiling fans in bedrooms and lounge
Fully equipped kitchen including microwave oven
Washing machine and dryer
Colour TV with DVD
Hairdryer/Clock radio
Package Inclusions:
Includes mini bus shuttle service to/from airport if arriving/departing on or between Thursday 5th June and Tuesday 10th June.
Transport to/from T2 for drop off and pick up of race gear.
Supporter transport to T2 on race day
BBQ breakfast morning following the race
Start point for Tri Alliance ride and run training sessions.
Cost is $500 twin share per person or $900 for single accommodation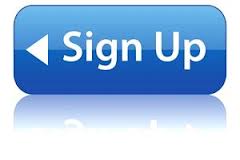 LONG COURSE CAMP – NOOSA
Our final camp for this season is the long course camp from Thursday 24th April to Sunday 27th April.  We will be staying at the Retreat resort on David Low Way, Peregian Beach.
For those athletes targeting Cairns this is the perfect time to get in some quality training over 4 days to help improve performance on race day.
Full details of the camp are at http://qld.tri-alliance.com.au/qld-training-camps-2/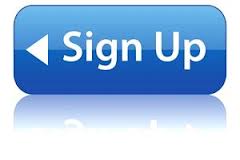 IT'S A GIRL
Congratulations to long time members Dave and Faye Doyle on the birth of the second child last week, a beautiful baby girl Heidi.
GOOD LUCK
We have a small team of athletes heading to IM New Zealand next week.  Led by coach Ray, Darrell Giles, Cameron Dwyer, Ivan Shimats and Matt Dalmau.
Good luck to them as they compete in the 30th anniversary of IM New Zealand. You can follow their progress online at www.ironman.com.
AMBASSADOR BLOG
Read our latest blog from our female Tri Alliance ambassador for this season, Jan Avery Spoor.  As usual a great read from one of the most experienced age group triathletes in Queensland http://qld.tri-alliance.com.au/blog/2014/02/19/ambassador-blog-jan-avery-spoor-2/