WEEKLY TRANSITION, SWIM, BIKE, RUN, READ…..
Welcome to the first edition of Transition WA. As the largest private triathlon coaching and training provider in Australia with branches in Victoria and Queensland, Tri Alliance is excited to announce its establishment in WA. A quick review of our website will reveal that while coaching and training is a focus, becoming part of the Tri Alliance community offers far more, from great deals with suppliers, technical advice on all issues associated with triathlon to helping keep our members fit and healthy and ready to enjoy our great sport.
Tri Alliance has something for everyone, from novice beginners wanting to experience training in a group environment and the thrill of their first triathlon, through to experienced triathletes with visions of the podium at world championship level. Our coaches have done all of this both locally and travelling internationally.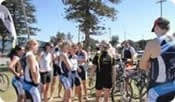 They will spend the time to understand each triathlete's goals and help structure their programme and training to suit work life balance. There is a range of training time and location options to suit and these can be found under the training menu on the WA link on our site.
We are all about getting the process right and the performance and outcomes will follow. Most of all we are about making sure our triathletes are enjoying the sport and their association with Tri Alliance.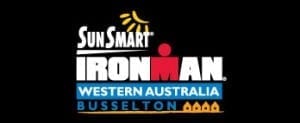 It was great to see Tri Alliance colours at the Busselton Ironman with a few of our east coast athletes making the trip for this epic event. You will see our presence more over the WA summer season with our coaches and athletes decked out in Tri Alliances wide range of racing, swimming, cycling and running gear. To view what is available visit http://shop.tri-alliance.com.au/triathlon-shop

We already have a duathlon WA age group state champion and are looking for more great results at the upcoming WA Sprint Championship, but more so the opportunity to welcome triathletes of all ages and abilities so if you see anyone in Tri Alliance gear, be sure to say hello.
Happy Training,
Team Tri Alliance
---
About National Director – Ollie Allan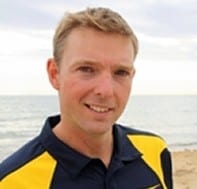 Not only has Ollie been involved in triathlon for 16+ years, he also has extensive qualifications, including: Level 2 Triathlon Coach, Level 1 Cycling, Swimming, Strength & Conditioning Coach, Bachelor of Arts Recreation Management and more. Ollie's efforts in his own training and racing have resulted in a number of outstanding performances; none better than Ironman Melbourne 2012 when he finished in 8:54.22 and fourth age grouper overall. Ollie's passion for the sport and Tri Alliance cannot go unnoticed as his enthusiasm and commitment draws others to the sport and helps them achieve their goals sooner.
---
About WA State coordinator – Greg Salter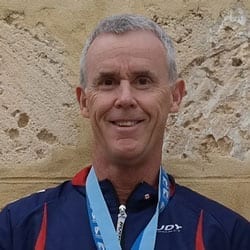 Greg commenced triathlon in the early 1990's and was a member of the Australian Olympic distance age group team in Muskoka, Canada in 1991. He gave up triathlon to raise a family and recommenced in 2011 and has been selected in successive Australian age group teams over Aquathlon, Sprint and Olympic distance. In 2014 Greg achieved an Australian age group first as one of two triathletes to podium in all three events at the same world championship. As a mature age coach, Greg is very conscious of the need for correct preparation, injury management and recovery and the individual circumstances of each athlete. Greg has been coached by several world class coaches including Australian National Talent Academy coach Dan Atkins (for Edmonton world championships) and Simon Jones (for Auckland world championships) formerly head of WAIS cycling and of endurance sports at the English Institute of sport and now a coach with team Sky in England.
About Tri Alliances WA coaches
Stuart Denton                                 Aaron Robertson
http://wa.tri-alliance.com.au/coaches