Welcome to Transition WA.
The success continued at the Joondalup state sprint championships on Sunday with Tri Alliance coach Arron Robertson on the podium in the very competitive M54 – 49 age group and Greg Salter doubling up his duathlon state title with a win in the M60 -64.
Aaron clocked a blistering 41kph average cycle over the undulating course and 7th fastest time in the field which approached 900 triathletes for a great day for racing.
With the first triathletes planning to transition across to the Tri Alliance community from 1st January 2015 you will quickly see our presence grow in WA and with good reason. With results on the board and a host of facilities and amenity, plus the support of our strategic partners including Giant, Rocket Science Sports, Mizuno and Shotz as well as Nutrition experts Fusion Health many WA stores there are many good reasons to join Tri Alliance.
We will be aiming to increase our presence at each WA race this season as soon have triathletes racing in the Tri Alliance colours. We are also planning our first WA based training camps to complement the training and coaching sessions already available. Check out the website at http://wa.tri-alliance.com.au/training-timetable-northern-perth for Aaron's group in the northern suburbs and http://wa.tri-alliance.com.au/training-timetable-east-central-perth Stuart's group in the central area.
Discussions are currently underway for a coach and squad in the southern suburbs so we look forward to being able to offer the Tri Alliance coaching and training program throughout Perth in a venue near you in the near future.
With Christmas nearly upon us it is time to remind everyone to ride safely, to enjoy the festivities and to keep up the training to try and balance those calories. Best wishes from the Tri Alliance team for a very Merry Christmas and Happy New Year. We look forward to seeing you on the track and firing in 2015.
---
Tri Alliance Elite Tri Suits Have Arrived.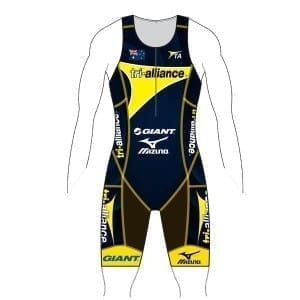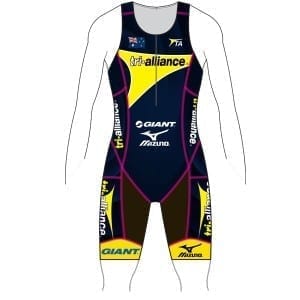 Order now from the Tri Alliance Tri Shop.  Free shipping for all Tri Alliance WA members. Select pickup on checkout and we will get it shipped same day.
---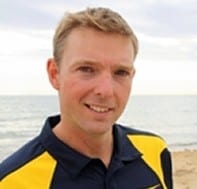 About National Director – Ollie Allan
Not only has Ollie been involved in triathlon for 16+ years, he also has extensive qualifications, including: Level 2 Triathlon Coach, Level 1 Cycling, Swimming, Strength & Conditioning Coach, Bachelor of Arts Recreation Management and more. Ollie's efforts in his own training and racing have resulted in a number of outstanding performances; none better than Ironman Melbourne 2012 when he finished in 8:54.22 and fourth age grouper overall. Ollie's passion for the sport and Tri Alliance cannot go unnoticed as his enthusiasm and commitment draws others to the sport and helps them achieve their goals sooner.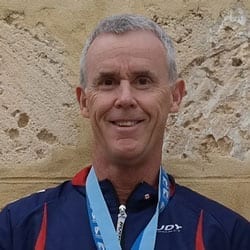 About WA State coordinator – Greg Salter
Greg commenced triathlon in the early 1990's and was a member of the Australian Olympic distance age group team in Muskoka, Canada in 1991. He gave up triathlon to raise a family and recommenced in 2011 and has been selected in successive Australian age group teams over Aquathlon, Sprint and Olympic distance. In 2014 Greg achieved an Australian age group first as one of two triathletes to podium in all three events at the same world championship. As a mature age coach, Greg is very conscious of the need for correct preparation, injury management and recovery and the individual circumstances of each athlete. Greg has been coached by several world class coaches including Australian National Talent Academy coach Dan Atkins (for Edmonton world championships) and Simon Jones (for Auckland world championships) formerly head of WAIS cycling and of endurance sports at the English Institute of sport and now a coach with team Sky in England.
About Tri Alliances WA coaches
Stuart Denton                   Aaron Robertson