END OF SEASON AWARDS DINNER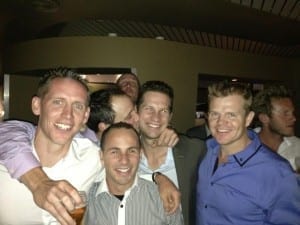 Our annual end of season awards dinner will be Saturday June 21st at the Landing, Dockside. Last year's event was a great night and the perfect way to celebrate the end of the triathlon season.
Save the date now, arrange babysitting for the kids and get ready to let your hair down and party on with the whole team.  There will be new award winners, the 2014/15 Tri Alliance female and male ambassadors and looking back at the year that was.
Stay tuned to FB and other e-news as release the full details of cost and times.
IM MELBOURNE
The weather Gods were in a better mood this year at IM Melbourne. Athletes did not have to contend with swells and ridiculously strong winds of 2013 which meant that fast times were the order of the day.
Representing the Tri Alliance Qld team was a mixture of IM virgins and those who were lining up again to tame the beast that is IM.  The nature of the race means it is never easy and you battle a range of emotions in one day.  But the glory of finishing and beating those ugly little demons in your mind last forever.
All of the TAQ members that were not doing their first IM recorded pb's and those that did their first IM had great races to reflect their hard work in training.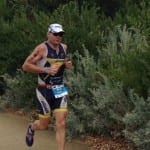 Leading the way was Mark Gleeson with a 9.46 in the M 45-49 which was a 45 min pb and only 5 min from a prized Kona slot.  Also going within 4 mins of Kona slot was Dr Geoff Holt who went 11.31, a 70 min pb and 5th in the M 60-64 age group.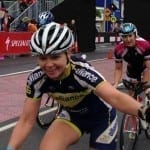 Krista Page F 40-44 zipped around the course in 11.31 and an 11 min pb while Tony Evans in the M 45-49 was 11.45 and a 58 min pb. Doing their first IM events were Jocelyn Hutton in F25-29 for a 11.53 and Scott Reeve M 30-34 and 14.16.
Our newest coaching team member on the Gold Coast Adam Gordon also lined up in the pro field. Despite a fantastic build up, a hip injury that occurred in the final weeks leading into the race meant he was not able to ride in the time trial position after 50km.  He completed the event still but obviously not the time he hoped for.
CHALLENGE GOLD COAST SWIM
Our Challenge Gold Coast familiarisation swim is on Saturday April 5th at Currumbin over the exact course and with water safety and buoys.  One of triathlon's fastest swimmers, Shane Barrie will take everyone through some tips and tricks on how to swim the course and and have a fast swim on race day.
It will finish with a bbq lunch and even for those not doing Challenge Gold Coast it would be still worth the trip for a great training session and lunch on the banks of the beautiful Currumbin Creek.
Tri Alliance members cost is $15 and non members $25 and register on the https://www.registernow.com.au/secure/Register.aspx?E=12053. The $10 discount will be applied to TAQ members once you have entered your details and it is matched against our member list.
CAIRNS IM FUNDRAISING LUNCH
As part of our on going commitment to raise funds for Smile for Smiddy there will be a fundraising lunch on Saturday May 31st from 12.30pm at Arrivederci, Milton. Last year this was great way to finish off the training campaign for Cairns and also raise some funds.
We also have quite a few members doing the Smiddy Ride to Townsville this year and these funds will assist raise much needed funds in that area also.
Full details are at https://trialliancefundraising.ticketbud.com/tri-alliance-qld-carbo-lunch
BRISBANE CYCLING
With only 10 weeks to go until the Cairns Ironman and Half Ironman, we are at a point in our training where we need to be lifting the duration of intensity to work on improving our aerobic and lactic threshold levels. Over the next 5 weeks the Brisbane Wednesday cycling squad will be undertaking very focused aerobic threshold intensity sessions based out at the Nundah crit track (aka. Nundahdome).
It is important that going into these sessions that athletes understand what is required so that there are no surprises on the day. The core of these sessions are a series of 20min efforts at a threshold pace. Threshold pace is one which you can only just hold for a one hour period.  For anyone that has done an FTP test, this is the effort you need to be putting in. In essence, these should never feel comfortable, and for the entire 20mins you should be feeling like you are right on the edge of what your body is capably of outputting.
Yes these will be hard, but coming out of this block you will have greatly improved your ability to push on the bike leg and hold a higher average speed come race day.  Come prepared to work hard, but also come prepared to feel really good about the improvements you'll be making.
TRAINING FEES INCREASE
We have made some changes to our fee structure as follows:
We no longer will offer the 10 session pass, casual membership is still $12 per session. Payable to the Coach or through Bucqi app on the Gold and Sunshine Coast.
Social membership is $27 per week;
Unlimited membership is $35 per week.
For any members that joined before the 15th of March 2014 these changes will take affect from the 1st July 2014.