TRY THE TRI COURSE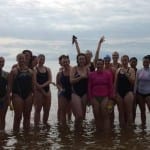 Our Try the Tri course participants are into week 4 of their course.  This weekend sees them doing their first transition session and learning bike mounts and dismounts.  All are progressing well and looking forward to their first race at Raby Bay on December 15th.
Last week they were at Redcliffe doing their first ocean swim which went very well in perfect conditions. In fact many have signed up to do the QTS race over 750/20/5 and not the smaller enticer race so confidence is high amongst the group.
When you see them at training go out of your way to say hello and welcome them to the squad and the sport.  A friendly hello goes along way for a new person starting into what can be quite an intimidating sport to begin with.
QTS RABY BAY – TRI ALLIANCE CLUB CHAMPS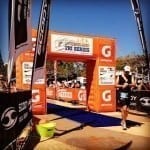 Remember the Raby Bay QTS race is the first annual Tri Alliance Qld club handicap event. When entering ensure you enter the mates wave and put Tri Alliance as your club. We'll have some prizes from our sponsors and it will be a great way to finish 2013 on a high.
Don't delay too much on the entry as it is likely the QTS race will sell out.
CONGRATULATIONS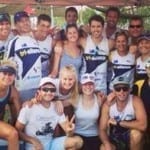 A big congratulations to the Tri Alliance Qld team that competed in the annual Endeavour 500 Summer Challenge relay last weekend.  It was the first time in the race for the team and they ran above themselves to secure second place in the 15 team competition.
The relay is the only one of it's kind in Australia and over the weekend $67,000 was raised by the teams competing with these funds going to the Endeavour Foundation who assist the intellectually handicapped in the community.
Plans are already under way to compete in the 2014 event.
COACHES CORNER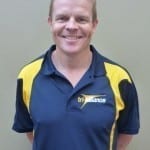 Head Coach Mark Turner has written an article on lasting the distance in triathlon.
Go to http://qld.tri-alliance.com.au/blog/2013/11/29/coaches-corner-mark-turner/
ROCKET SCIENCE ORDER
Rocket Science Gear Orders Closing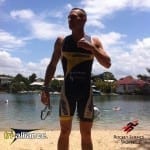 Our LAST & FINAL order for Rocket Science Elite Race Gear for this season  is being placed on Monday 1 December. So if you want to get yourself in one of our Elite Race Suits, your order must be received by Midnight this Sunday. We've given plenty of notice to athletes – so this is your final warning, otherwise you will miss out!
Click here to view and order online.
IRONMAN WESTERN AUSTRALIA
This week sees 15 Tri Alliance Athletes from Victoria and Queensland hit 'Taper Town' for IM Western Australia. We wish the following athletes well in their final preparations, they have put in a massive effort into this Ironman Build and we can't wait to track them on December 8th.
Jody Biddle (VIC)
Matthew Green (VIC)
Paul O'Dowd (VIC)
Marina Jurjevic (VIC)
Magda Urbanek – first time IM (VIC)
Juliet Vermeulen  – first time IM (VIC)
Peet Vermeulen  – first time IM (VIC)
Nick Sissons (VIC)
Greg Nugent (VIC)
Andy Peters  – first time IM (VIC)
Geoff McDonald (VIC)
Marjorie VanRooyen (QLD)
Johnny VanRooyen (QLD)
Heidi Sowerby (QLD)
Rowan Foster (QLD)
Krista Page (QLD)
FACEBOOK COMPETITIONS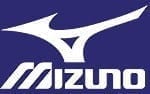 Keep your eyes peeled on Tri Alliance Australia Facebook Page for great competitions. Tri Alliance has given away LOTS over prizes over the past 12 months, including Ironman Race Entries, Gatorade Series Entries, Mizuno Runners, Rocket Science Vouchers plus more! Next up Fusion Health Product Giveaway.