TRI THE TRY COURSES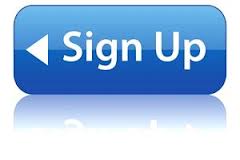 Our latest group of participants are into week 2 of their Try the Tri course. They will finish with the final Raby Bay QTS race on February 23rd.  It has been great to see most of the people from the last course of 2013 signing up and joining into squad sessions.
The next course which is the last one until later in the year, starts on Tuesday the 4th of March and will finish with the Luke Harrop race on April 13th.  If you know anyone that might be interested direct them to the link on the website at http://qld.tri-alliance.com.au/summer-try-the-tri-program/ 
KOSAMA 8 WEEK CHALLENGE
There are still spots available in the 8 week challenge with Kosama Fitness. The course starts on Thursday February 6th and is for Tri Alliance members only.
It is great value at $149 for the 8 weeks considering the amount of services you receive. And it will improve your swim, bike and run performance.
Go to http://www.kosamafitness.com.au/8-week-challenge/ to register and ensure you put down Tri Alliance in the drop down menu.
GOODBYE AND GOOD LUCK
In the last couple of weeks we have seen a few of our long time members leave Brisbane for adventures abroad and interstate.
Merinda Eckart who did our first ever female only beginner course many years ago has moved to Canada. Merinda will be missed by all, as will her numerous delights that she would bake for squad members after training.  An accountant by profession but we think secretly she wants to be a cake shop owner.
Chris Bierton and Mark Gleeson have moved interstate for work reasons.  Chris is onto Melbourne where he has purchased a business and Mark was transferred to Sydney in his role with Westfield.  Both have been with the squad for many years now and were also part of the coaching team.
We would like to thank Merinda, Chris and Mark for all their support over the last few years and wish them all the best in their new endeavours.
COACHING TEAM  CONSULTANT 
As we have previously mentioned we are about to launch a squad on the Sunshine Coast plus junior programs in Brisbane and the Gold Coast.  With the increase in programs we are offering, our coaching team is also growing.
To ensure the Tri Alliance Qld coaching team is at the top of their game we have engaged the services of a coaching consultant.  Brendon Downey will work with the coaching team to further develop their skills and challenge them to be better coaches.
Brendon is a former national triathlon champion and professional triathlete from New Zealand. After retiring from elite competition he had a massively successful career as a coach working with age groupers right through to coaching athletes to the 2008 Olympic Games and a host of other professional triathletes.
His passion now is working with other coaches to develop their skills.  He has facilitated coaching courses for the ITU around the World and has academic qualifications in Exercise Science and physiology.
We would like to welcome Brendon to the coaching team and look forward to the work he will do with the Tri Alliance Qld coaches.
MOOLOOLABA TRAINING CAMP
Our first training camp for 2014 is this weekend at Mooloolaba.  As a result there are no training sessions on Saturday or Monday due to the public holiday.
The next camp for 2014 will be from April 24th to the 28th at Noosa. This camp will focus on helping people prepare for the Cairns 70.3 and IM events.