Tri Alliance Supports Cancer Research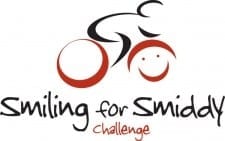 Tri Alliance is proud to be part of the fight against cancer by joining forces with Smiling for Smiddy – a non profit organisation raising money for Cancer Research. Smiling for Smiddy was set up in memory of Queensland Age Group Triathlete Adam Smiddy who passed away from an aggressive form of Melanoma Cancer in 2006 at just 26 years of age. Smiling for Smiddy encourages participants to raise money on the journey to their next triathlon or multi-sports goal. So all you have to do is focus on your training and raising money! For more information visit smiddy.org.au and learn more about the cause.
How YOU can be a part of the fight against Cancer
TRAIN – FUNDRAISE – RACE
Smiddy supports many mutisports races and upcoming races include the Sunshine Coast 70.3, Ironman Busselton and Noosa.  Check out the links below for details and to get signed up.
http://www.smiddy.org.au/page/Tri/Noosa-Tri/
http://www.smiddy.org.au/page/Tri/Ironman-70-3/
http://www.smiddy.org.au/page/Tri/ironman-WA/
The funds you raise will support some of Australia's leading cancer research centres as they undertake potentially life-saving research into the causes, prevention and improved treatments of cancer.
DONATE
You can simply make a donation to Smiddy via their page here.
Tri Alliance thanks you for your support