FREE Hertz Relay Run Training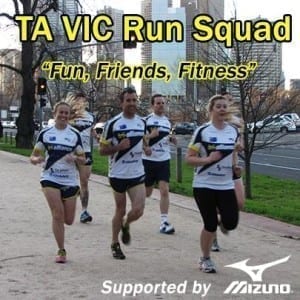 Hertz Relay Run is a unique timed relay run, one of the very few in Australia, held mid-week at twilight. Three runners take to Albert Park Lake to complete one lap (5km) each and use their timing band as their 'relay baton'. The event is an action packed two hours with post-race celebrations.
Tri Alliance is proud to be partnered with the event and is offering 6 week FREE run training leading into the event!
Session Details:
Commencing: Monday 14th Oct 2013
Duration: 5 weeks
Mondays: 6:30pm-7:30pm (The Tan)
Wednesdays: 6:00am-7:00am (The Tan)
If your are interested in joining our FREE 6 week program please fill out the form below and we will be in contact with you.
*Please note this is available to those individuals/team who have entered the event.
[formidable id=10]