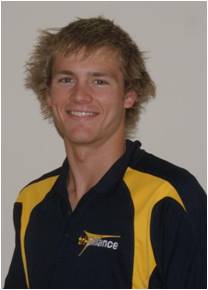 Dean is one of our youngest but wisest coaches at only 21 years old. He comes from a huge sporting background having grown up surrounded by the surf at Crescent Head NSW. Dean has worked as a qualified paid lifeguard for 3 years on the mid north coast and is currently completing a Bachelor of Exercise Science at Griffith University on the Gold Coast.
Dean has a large swimming background having competed for over 10 years at age, open state, and age nationals for freestyle events.
Interests: 
fitness, the beach, hurting myself (training wise), helping others achieve their goals, particular interest in helping people with weight issues, love popcorn and  m&m's at the movies on cold days!, like a few beers, love coffee after every ride, hate getting out of bed when its already raining outside!
Qualifications:
Level 1 Triathlon Coach.
Qualified lifeguard.
Third year of Bachelor of Exercise Science.